Recycling is a very important lesson that we can teach our kids. To make this lesson more fun for them, you can make use of DIY projects like making use of empty toilet paper rolls so you can create Christmas decors. The possibilities are endless like this olaf toilet paper roll decor.
You can make be creative in the items you use in creating your own Olaf like twigs or branches and a pair of googly eyes that you can purchase from a crafts store. You'll also need a black marker or a sign pen to draw the lovable snowman's face. Don't limit your kid's imagination to characters from Frozen. You can also do other familiar Christmas characters like Rudolph the red nose reindeer.
Rudolf the Red-nosed Toilet Roll Reindeer
For this DIY project, you're going to toilet paper tubes, googly eyes, brown wallpaper samples or brown art paper, brown pipe cleaners for the antlers (you can use another material if you like), artificial red berries for the nose (you can also opt for red pompoms or buttons), and glue. From the materials at hand, you can more or less figure out what to do to make these cute reindeer decors. But if you want more detailed instructions, you can find it here.
Here's another way of making reindeers from toilet paper rolls. There's a guide in russian available but you don't have to worry about not understanding the text. There are pictures depicting the steps to do and it's pretty easy to follow.
Above is another design that requires advanced cutting skills. Cutting should be easier with this guide.
Toilet Paper Roll Tree
The Christmas tree gets a new twist or in this case a new roll especially since it is made from toilet paper tubes. Aside from empty toilet paper rolls, you'll need a glue gun, some paint and also some glitter if you want your tree to be sparkly.
If you don't feel like cutting up your paper rolls, you can also do something minimalist like this:
or dress it up a bit like this: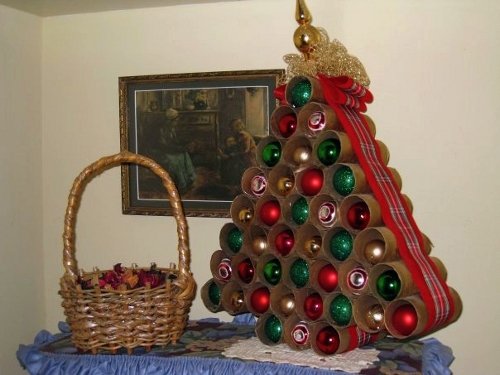 If you think it's too plain, get your kids to paint it. This project will keep your kids preoccupied in a good way.
Another way to create trees out of toilet paper rolls is like this:
Christmas Flower Ornament
Decorating the tree is a fun activity with the kids. But what would make it more fun is to create your own ornaments like this sparkly Christmas flower ornament made from paper toilet rolls.

If your child gets bored by how simple this craft is, you can make it more challenging by exploring more complex shapes.
You can add more petals to make it look like a snowflake:
Or add more layers to make it stand out.
You can bend edges to create a variety of shapes and blooms.
You can even make it look fancy by piling on glitter and shiny buttons.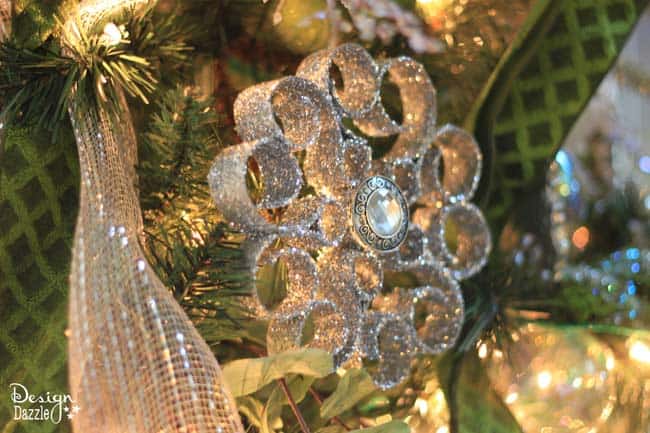 Toilet Paper Roll Wreath
Toilet paper roll wreath employs the same principles as the christmas ornament flower. Except in this case, you put them all together to form a Christmas wreath You can make use of artificial berries to add color to your wreath.
If you don't have artificial berries, red buttons will do nicely. You can also add cut out leaves in green printed paper to add dimension.
Toilet Paper Roll Calendar
For those who live for Christmas, a toilet paper roll calendar is a great way to build up excitement for the coming yuletide season.
The idea is to count down the days before Christmas with a small gift stored inside each of the paper rolls and breaking it open to see what it is.
While this project has been tailored for couples, this can be modified to appeal to kids as well and substitute gift items to small things like chocolates and barrettes that can fit inside the rolls that children will love.
Here's another design for a Christmas countdown calendar that you can do that is still made of toilet paper rolls. This one can be customised more so your kids can have fun decorating it. You can choose snowflake cutouts to decorate it or christmas trees and ornaments. Here's a detailed guide on how to make it.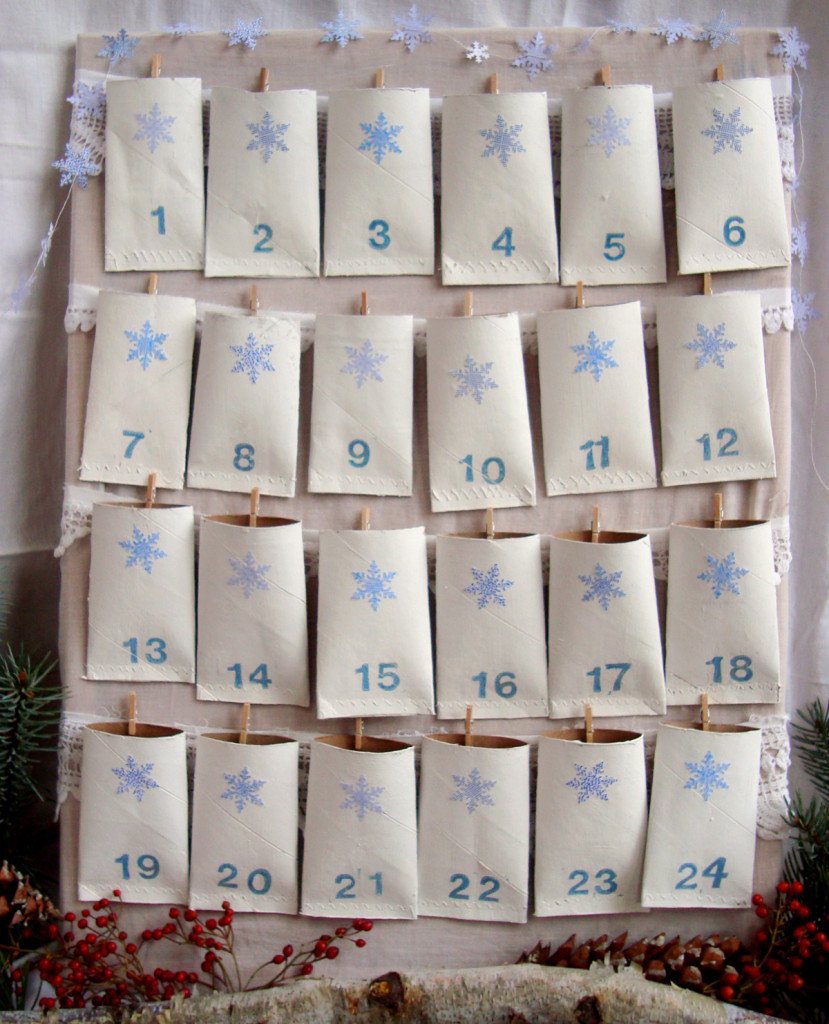 Do you have other great DIY projects you can do with empty toilet paper rolls? Do share!